Welcome to Hotel Eco Boutique Bidasoa
Discover one of the Premier Hotel in Santiago Chile
Appointed Accommodations
Merging simple vinylic floor with chic wallpaper patterns and stylish yet classical furnishings, our accommodations feature a calm, airy ambience ideal for relaxing after a day of travel, meetings or exploring Santiago.
Sustainability
We are a Hotel opearted by a large family. We share a fundamental interest in the evolution of human consciousness. We believe that an organization represents the spirit of its people and is not just mere lucrative. Our vision is to become a platform for the transformation, awakening and inspiration of our team and guests.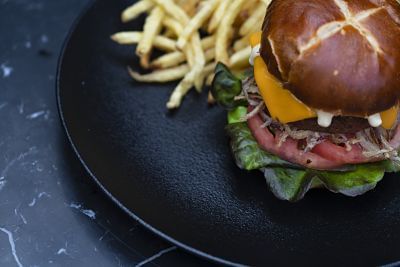 Restaurant Bidasoa
Visit our Bidasoa Restaurant to savor authentic Mediterranean cuisine highlighted by vegan specialties that have earned us TripAdvisor's ranking among all Santiago Restaurants.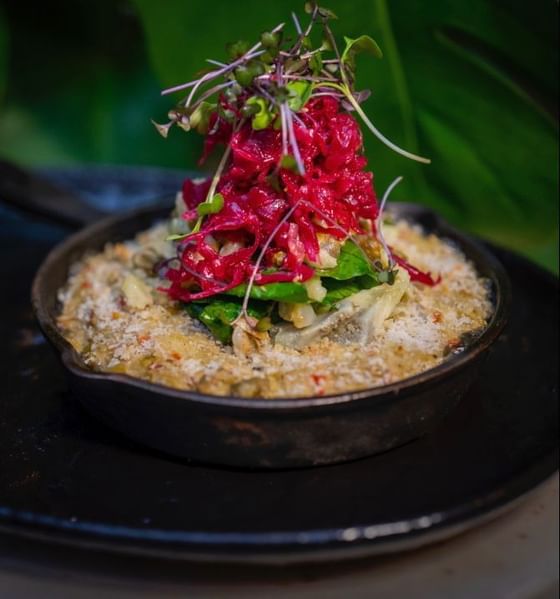 We are waiting for you at Casa Sanz with this artichoke chupe. as COURTESY. See you from 18:30 to 23:00 hrs.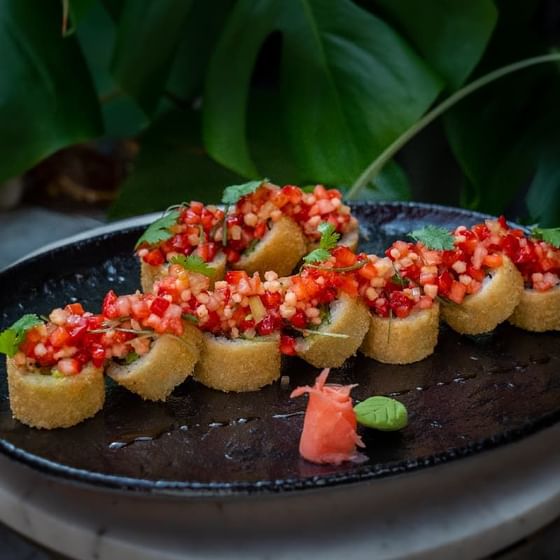 Acevichado
If there were a 6-star option, I would give 6 stars! I loved everything about this hotel. The off-street entry to the lobby welcomes guests with a cute vintage-yet-modern vignette clearly designed by a master designer. The registration desk is (wo)manned by knowledgeable, classy, delightful hosts who immediately make you feel like you have arrived home. It is quiet, removed from the chaos of Sanhattan outside, but still located in a prime and easy-to-reach location. Restaurant is beyond delish w/ great hosts and lots of cool vibe - for the hip locals to the clearly well healed locals. We'll be back the next time we are in Santiago, for sure.
We truly enjoyed staying at Hotel Bidasoa. Other reviewers noted the noise, but we did not find this to be a problem, and I am very sensitive to noise. However, I did request a quiet room; we were on the top floor and facing the Andes, NOT the busy street, Av Vitacura, We could hear the people in the bar and the pool in the early hours of the evening if our window was open, but it quieted down by mid-evening, and could not hear it with our window closed. Otherwise, we loved the food for breakfast and dinner. We enjoy vegan/"healing foods menu" so tried a variety of options during the nights we were there. They have other non-vegan dishes too, so do not despair if you prefer meat, fish, dairy, etc.They make their own bread:wonderful whole grain, beet, and white rolls. The staff were all wonderful. At the front desk, Christian, Helida, Catalina, and others were so helpful and in the restaurant, Diego, Cristobal, and Daniel were terrific! Other staff, whose names I do not remember (apologies) were also great. Couldn't ask for more friendly, jovial, helpful people. We enjoyed our conversations at dinner with them very much. Diego gave us great tips on where to run and hike. We found the area quite pleasant. The only issue was the central cooling system, as other reviewers have mentioned, as we could not get the room cool enough, but the hotel was responsive to our concerns. That's the only thing I would suggest the hotel try to improve. Thank you! We look forward to returning!